Our Events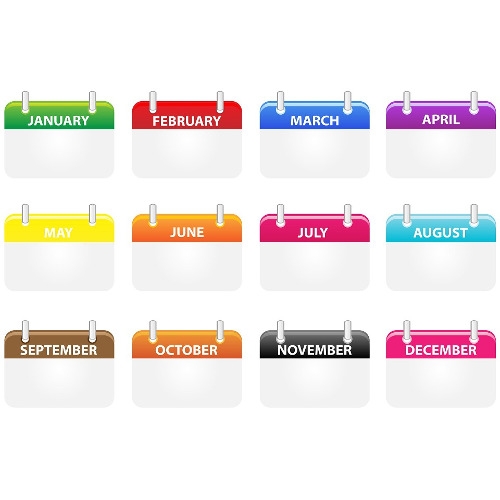 CALENDAR CONTEST!
Web Event
We love our customers because they love their critters, and we want to see them! We are going to be creating Customer Calendar for 2019 to give away in store and we would love nothing more than featuring your FAVORITE PICTURES of your animals!
We havent yet decided if we are going to do a picture per month, or feature all of the great photos we receive, but no matter what we will be proud to have you in it!
Feel free to submit photos on Facebook (please post underneath the contest post), send them in a message or email them to us at feederssupply@gmail.com!
We look forward to seeing all the amazing pictures!
(Submissions must be recieved by 10/31/18)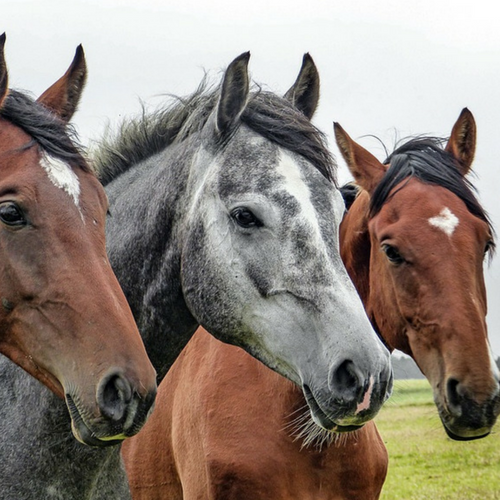 Purina 60 Day Trials
In-store Event
If you haven't tried Purina Feeds yet or want to try a new Purina Feed, don't miss out on our Purina Trial days!
Our Feed Greatness® Challenge was designed to give horse owners an opportunity to try our feed or supplements for 60 days. We understand that every horse is unique and so is their nutrition. Finding the right horse feeding program is paramount to helping your horse perform and feel their best.
To see more information on the Purina Challenge Click Here
If you have any questions or want to try the Trial Days please stop in or give us a call at 970-482-7303!
To view our current Purina Feed Products-Check out our Catalog Here!
10/27/2018 from 9:00 am to 3:00 pm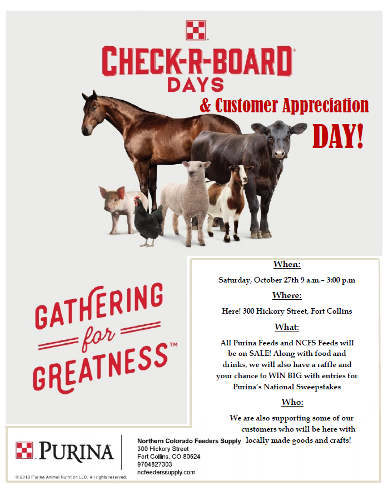 Check-R-Board Days & Customer Appreciation Day!
In-store Event
Save the Date for our Check-R-Board Days & Customer Appreciation Day!
Join us on October 27th from 9am until 3pm at Northern Colorado Feeders Supply, 300 Hickory Street, Fort Collins!
All Purina Feeds on sale!
Raffle Items
BBQ & Drinks Available
Local Vendors with locally made good and crafts!
Don't miss out on this great event!
Click Here to view our flyer!