About Us
We are a locally owned manufacturer and retailer of high quality feed and animal supplies. We specialize in poultry and poultry supplies.
We pride ourselves for offering the best and friendliest service in Fort Collins. Our goal has always been to provide fast, high-quality service without pushing people out the door. Actually we would rather answer your questions, load your feed, and share a cold beer with you in no particular order. There's a reason we call it the drinking store with a feed supply problem.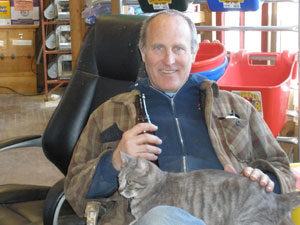 Dennis Nater-Owner
Dennis has owned Northern Colorado Feeders Supply since 1972. Born in Chicago, Illinois he moved from Florida to Colorado where he attended Colorado State University, graduating with a degree in Avian Science. He married and had two daughters, Kimberly Nater, a UNC grad with a teaching degree, and Danielle Nater, currently working at the store and also attending CSU. He worked very hard for many years, finally retiring (his version anyway) two years ago. With his charming wit and soap-box speeches he has become a sort of legend in the community, greeting customers by name and teaching his employees how to make the best of themselves.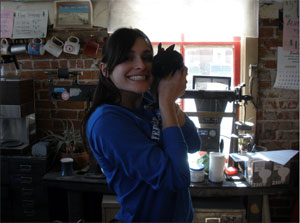 Danielle Nater (Scrivner)- Manager
Danielle is the youngest daughter of owner Dennis, and is an alum of Colorado State University as a Communications and Business major. She has been employed (officially) for 7 years but has been at the feed store her entire life. Danielle, along with her father, is the resident chicken expert and does the special ordering. She also loves animals, and has been working with a local vet for 18 years. She has become the resident dog/cat food expert as a result. She married in 2012 and plans on inheriting Feeders Supply and keeping the family tone of this place alive and thriving.